St. John the Evangelist Episcopal Choir Camp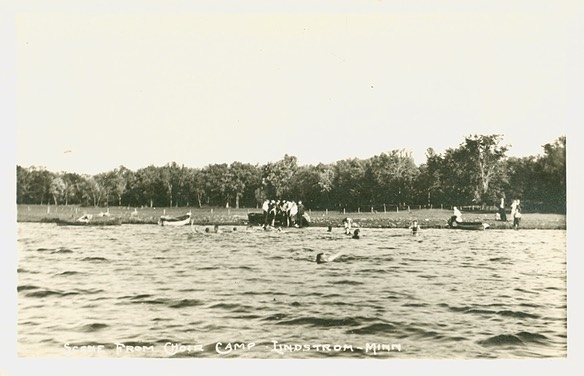 The first record of a church camp was that of St. John's. An article from 1904, a postcard from 1905, and several other versions suggest 1904~1907 as a good date range. Their choir camp moved to different locations according to the St. John the Evangelist website - "For many years the boys and girls enjoyed the summer camps that were held at lakes in upstate Minnesota and Wisconsin."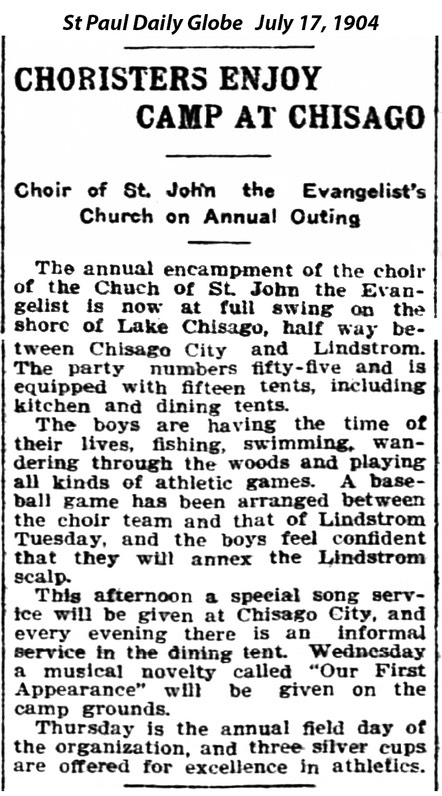 The 1904 Globe article tells of the camp's location on Chisago Lake half-way between Chisago City & Lindström - likely the Russell Beach picnic grounds.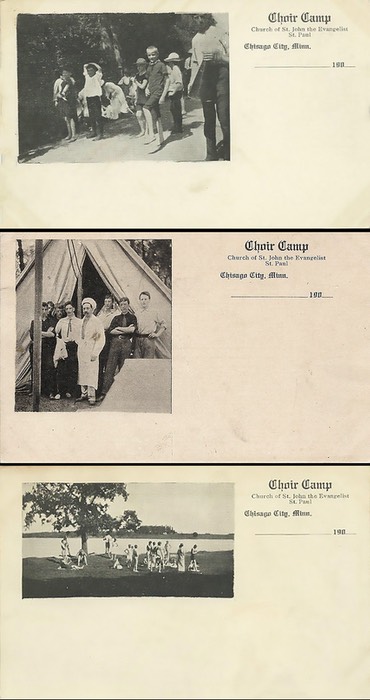 It is known that the choir camp was on the shores of both Green & Chisago Lakes, but the exact location of those camps is not clear & they may have even moved to different parts of the shore.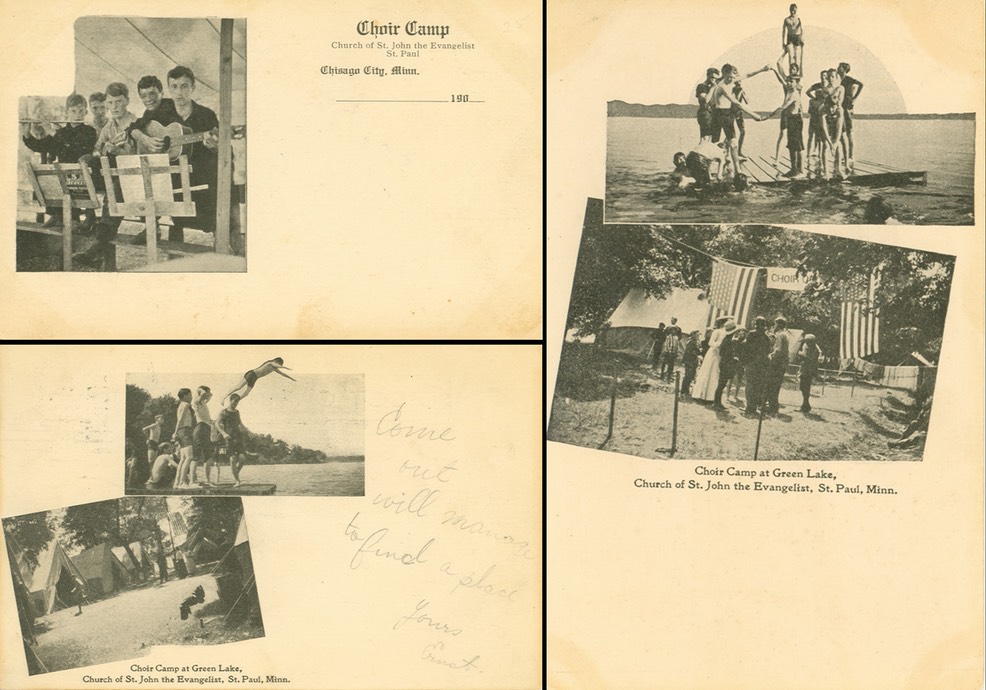 Lutheran Bible Camp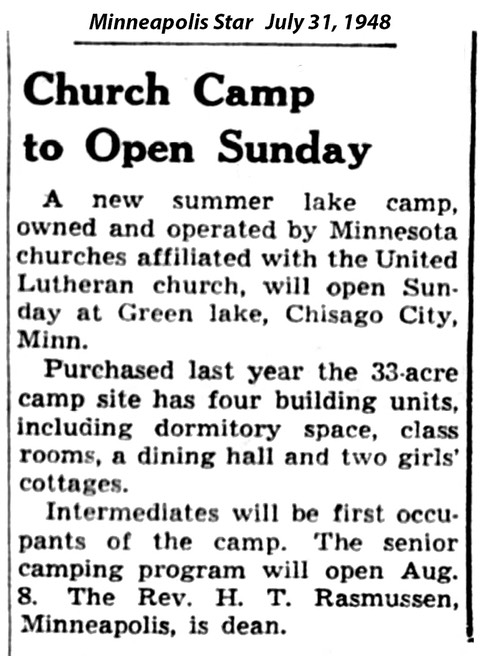 On the shores of Green Lake in 1947 the United Lutheran church bought about 30 acres of land for a camp. There were several parishes involved in the effort & thanks to St. Mark's in North St. Paul we have a few of the early pictures taken there.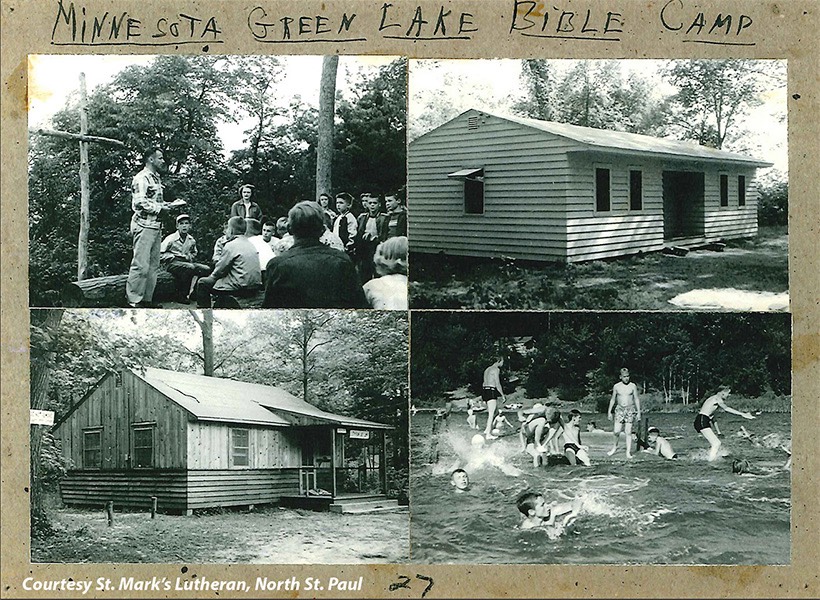 The camp was dedicated in 1949. 
In 1967 their neighbor, Camp Fire, bought the Lutheran bible camp and incorporated it into their existing Camp Ojiketa.
The chapel that the United Lutheran Church built is still there & now that Camp Ojiketa is Chisago City's Ojiketa Regional Park, it serves to host events and weddings.